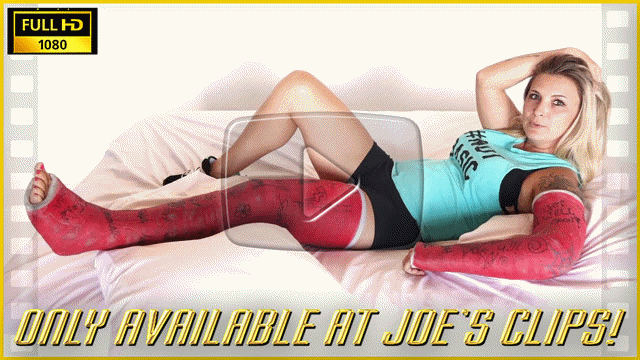 Jasmine is back in an extremely aged red LLC and LAC just like the ones she used to have. She talks about the time she was casted, how she broke her arm and leg, and what it was like to be casted for six weeks.

Price: $15 | 14 Min | 1080P
---
Or get the clip plus 90 images from this shoot in 10MP resolution for $20!