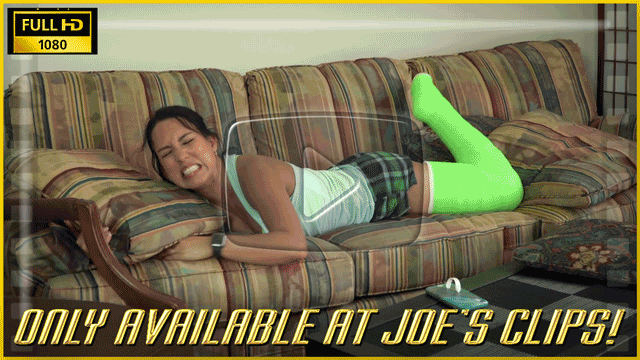 Here's one for all you extreme bend LLC lovers. Samantha is in a green LLC with an severe knee bend. She's outside carefully crutching around in a short skirt with a cute pink sock over her toes. After a while, she stops to take off her sock and wiggle her toes. The camera follows her from behind for more crutching with a nice shot of her toes. Next, we're inside where Samantha is struggling to get comfortable on the couch in her awkward LLC. She tries several different positions to get her leg propped up and comfortable as the camera watches and gets closeups of her cast and legs. Next, she calls a friend on the phone to vent about her cast. Next, she's back out on the city streets for lots more crutching with the occaisional rest to put her cast up and rub her toes. After getting worn out from crutching, in the final beautiful scene, she's now in lingerie trying to get comfortable in bed as the camera films her cast and hot body from various angles.

Price: $20 | 42 Min | 1080P
---
Or get the clip plus over 500 images from this shoot in 10MP resolution for $25!