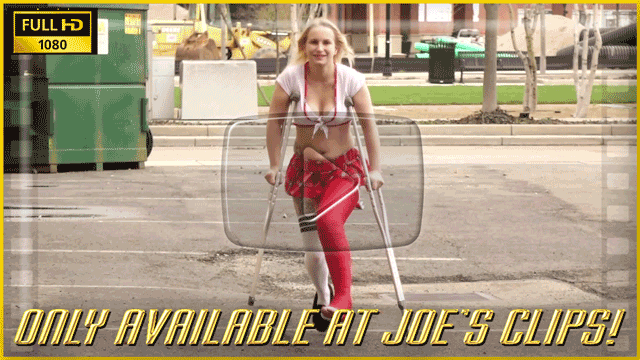 Hailey's back in a sexy costume with a short skirt and a beautiful red LLC. The Deltalite red is so deep and saturated and shiny. She's wearing a thong so her back side is very prominent from behind, especially on stairs! She practices crutching outside, then crutches up a few flights of stairs as best she can before taking a break to wiggle her toes.
Bonus: The bundle includes 200 extra pictures not seen at CF!

Price: $10 | 12 Min | 1080P
---
Or get the clip plus over 400 images from this shoot in 10MP resolution for $15!