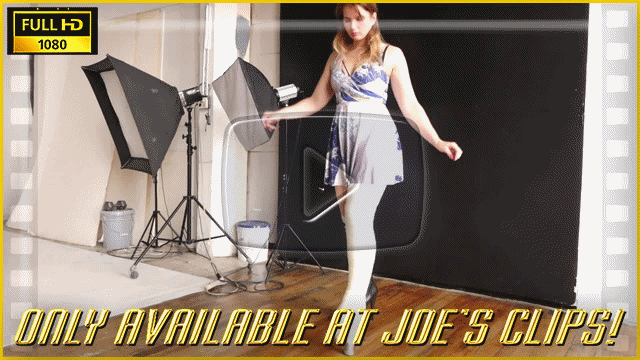 We haven't seen this Jessica since 2015 on Fantacast, but she's back with a tall LLWC with a pointed fiberglass heel with a crutch tip to walk on. She's a tall girl in the first place, but she was towering in this cast. On her other foot is a high heel leather boot. Nobody walks like Jessica in an LLWC and this clip is packed with footage of her gracefully walking around and sexily swinging her legs. Walking in the cast was a little tricky at first, but she masters it by the end.
Price: $15 | 33 Min | 1080P
---
Or get the clip plus over 500 images from this shoot in 10MP resolution for $20!