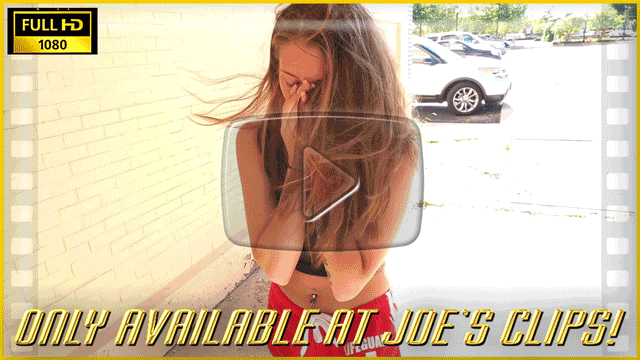 This clip starts off with a POV shot of Rene coming up and talking shit to a girl she's got a problem with. Next thing you know Rene has been punched in the nose. Cut to later and Rene has a broken nose with a plaster splint taped over it. She checks herself out in the mirror and is not happy about how she looks. Later, in another POV shot, she vents to you (her friend) about the fight, how embaressed she is about her face and how it feels. After that, you walk and talk with her down the street. After that, she tries to drink from a drinking fountain. Finally, we just observe her as she lays around looking at her phone.

Price: $10 | 21 Min | 1080P
---
Or get the clip plus over 100 images from this shoot in 10MP resolution for $15!