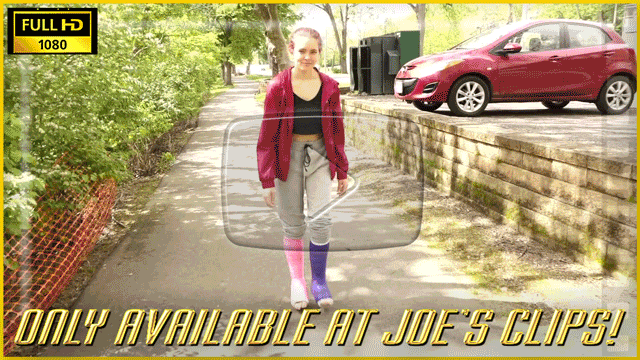 Rene's in two SLWCs, one pink and one purple, and she's out walking around at the park. She has a little trouble getting her balance at first, but quickly gets the hang of it. She heads down a path at a park, stopping occasionally to take a seat and pose for pictures. She tackles a steep hill and gets her casts and toes dirty, which you can see in the nice toe wiggling shot at the end.
Price: $15 | 17 Min | 1080P
---
Or get the clip plus 600 images from this shoot in 10MP resolution for $20!