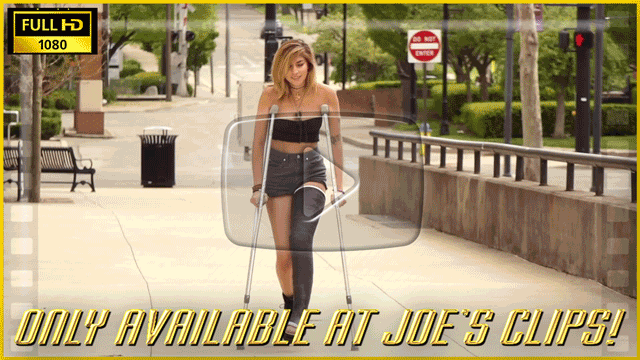 This is actually Lexi's first shoot, even though I've already posted one Lexi set on CF and one on FC. She had a great attitude from the get go. Her long, tan leg is casted in a nice, smooth black LLC that goes all the way up. In this clip, Lexi crutches around a downtown area, crutching up and down stairs for the first time. After about ten minutes of crutching footage, I get a beautiful indoor studio shot of her wiggling casted toes.
Bonus: The bundle includes over 800 extra pictures not seen at CF!

Price: $15 | 17 Min | 1080P
---
Or get the clip plus over 1100 images from this shoot in 10MP resolution for $20!