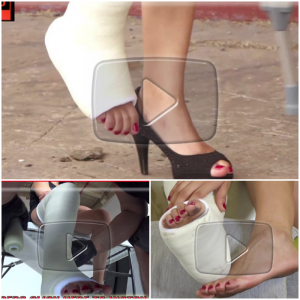 Lina is a beautiful new model that wanted to try something different and she loved it. In these three clips, you'll see her talk about herself as she gets casted, then go outside and carefully crutch around with her LLC and high heel. Finally, there's a clip where she props up her feet and slowly wiggles her toes. Don't miss this great stuff. The pictures are excellent too!
Resolution: 1080P
Running Time, 17 Min.
Price: $14
---
Or get the clip plus 100 images from this shoot in 10MP resolution for $19!