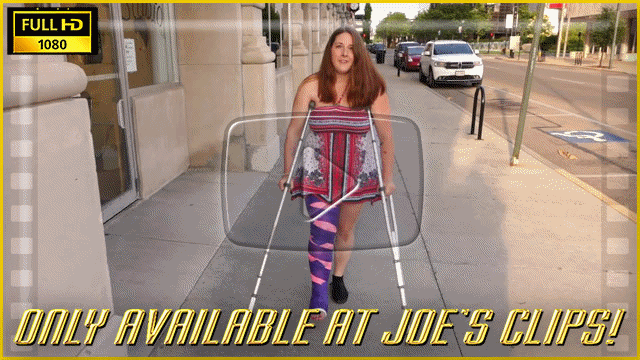 Last time we saw Lauren, she was in a light blue LLC. She's back in a multicolored LLC and short hippie dress. Her cast is made of several different colored rolls I wanted to use and doesn't quite look how I wanted it to. Lauren is pretty good on crutches, considering this is only her second time ever crutching. She thinks it's fun. This clip is non-stop crutching with some beautiful toe wiggling shots.
BONUS! The bundle comes with 100 extra pictures not seen on CF!

Price: $10 | 14 Min | 1080P
---
Or get the clip plus over 400 images from this shoot in 10MP resolution for $15!