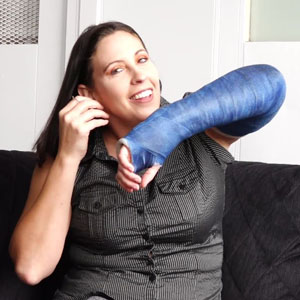 New model Rashele crutches, wiggles her toes and talks about having an LAC in college. Also about the time she was on crutches for a couple of months.
Then, Rashele is back already in a replica of the LAC she had in college. She didn't let anyone sign her original LAC so this one is free of signatures. In this clip, she sits on the couch and tells me what she remembers about it.
Resolution: 1080P
Running Time, 17 Min.
Price: $15
---
Or get the clip plus over 200 images from this shoot in 10MP resolution for $20!