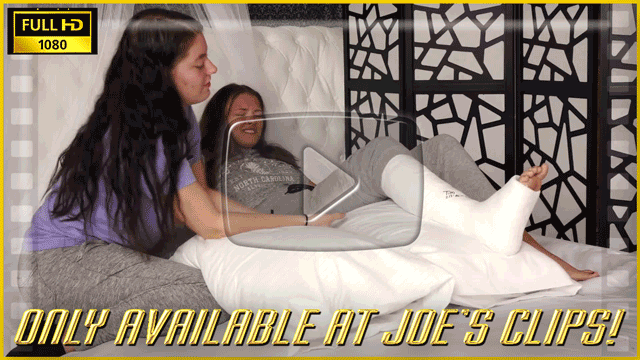 Rene has had her plaster cast for about a week now and she's hanging out with her friend on the bed. Her leg is still sore and her friend helps her prop her cast up and get comfortable as they talk about it. Her friend rubs her toes, paints her nails and continues trying to make her comfortable. Fast forward a few weeks and now Rene has a plaster arm cast and her LLC is now dirty and aged. Rene and her friend are now out in public eating lunch together with Rene in a wheelchair. She props her cast up on the table and wiggles her toes as they talk about her casts. Later, they're back in the bedroom hanging out and Rene's feeling uncomfortable so her friend helps her stretch and get comfortable.
Price: $20 | 27 Min | 1080P
---
Or get the clip plus over 900 images from this shoot in 10MP resolution for $25!