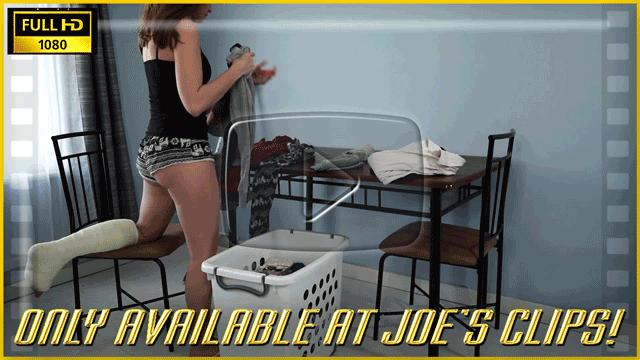 It's now day three of Tabitha's SLC and even though this 42 minute clip takes place in one room, there's a lot going on in this lengthy clip. First, she does the laundry at the kitchen table, standing one foot and sometimes sitting with her foot propped up. After that, she prepares herself a meal while standing on crutches, then she lotions her feet. And finally, she does a scene where she pretends it's a med cast and she does a video blog, telling about what it's been like to have her cast.
Price: $10 | 42 Min | 1080P
---
Or get the clip plus 100 images from this shoot in 10MP resolution for $15!