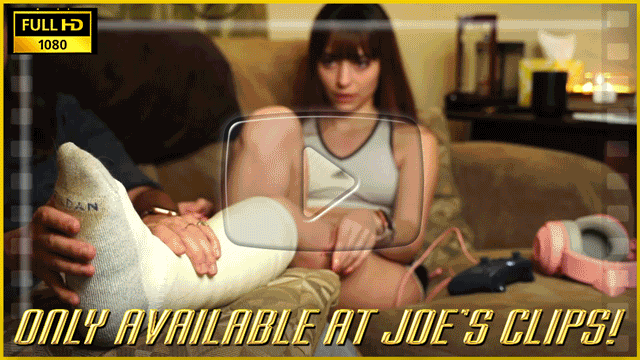 On day two, Tabitha filmed for 50 minutes! Yeah, I could have edited it down to half that length, but here's all 50 minutes. Tabitha starts out with her legs up on her guy friend's lap, wiggling her toes while they play some Fortnite together. Next, she crutches up the steps and has a bit of a struggle with it. In the bathroom, she stands on one foot while she gets starts to get a bath ready. Next, we see her coming down the stairs in a dress, but this time she decides to scoot. Finally, she gets a nice foot rub and her nails done.

Price: $10 | 50 Min | 1080P
---
Or get the clip plus over 100 images from this shoot in 10MP resolution for $15!