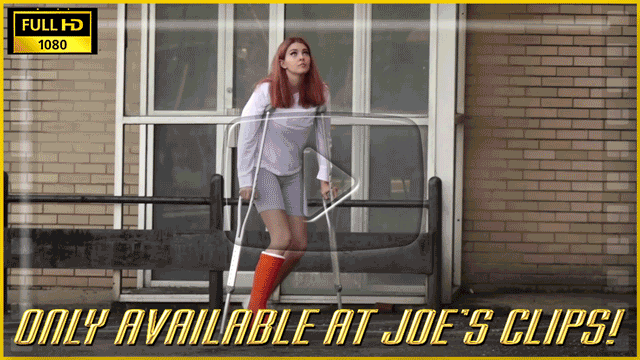 Rene is a beautiful new model with long tan legs and in this shoot, she's trying out an orange SLC. She starts out by practicing crutching around a parking lot, pausing to stretch her leg and prop her cast up. Next, she practices crutching and hopping on stairs. Finally, there's a couple of beautiful toe wiggling shots at the end.
Price: $10 | 12 Min | 1080P
---
Or get the clip plus over 400 images from this shoot in 10MP resolution for $15!