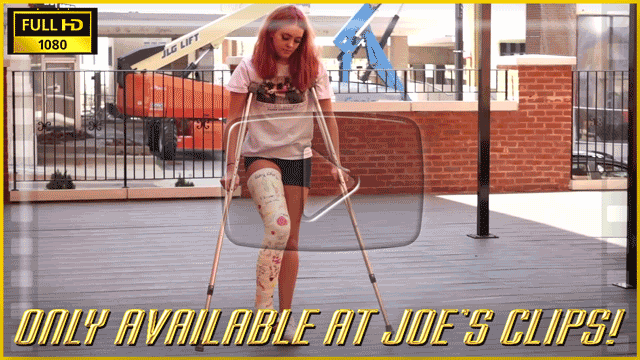 The beautiful Rene is back in a signed white LLC! In this clip, she carefully practices crutching outside, takes on some steps and stops to prop her cast up and wiggle her super cute toes. There's a beautiful indoor toe wiggling shot at the end!
Bonus: The bundle includes over 300 extra pictures not seen at CF!

Price: $10 | 13 Min | 1080P
---
Or get the clip plus over 600 images from this shoot in 10MP resolution for $15!