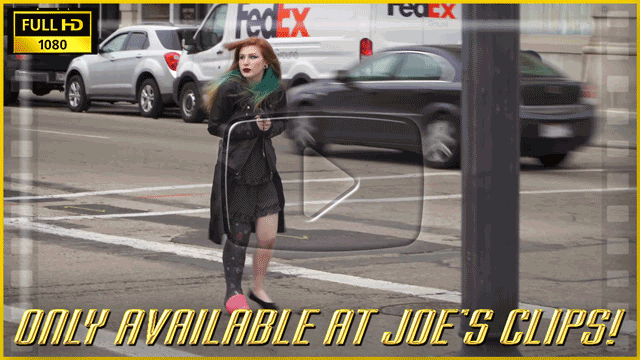 Mabel's in a black LLWC and picking out an ankle sock for her cute toes before she heads out into the cold. After settling on a girly, pink ankle sock, she heads outside for a walk. She walks around the city streets, wiggling her toes in her LLWC, up and down steps. While trying to balance on a ledge, she stumbles and steps into the dirt, getting her sock very wet and dirty. After lots of walking around outside, she returns to the couch to take off her dirty sock and try on a couple long tube socks over her cast. After a small struggle, she finally pulls a tube sock on all the way, tight around her casted toes. She practices walking around indoors for a while as she wiggles her toes. Finally, she sits back down to wiggle her sock covered toes and then takes her sock off.
Bonus: The BUNDLE comes with over 300 pictures not seen on CF!
Price: $20 | 37 Min | 1080P
---
Or get the clip plus over 500 images from this shoot in 10MP resolution for $25!