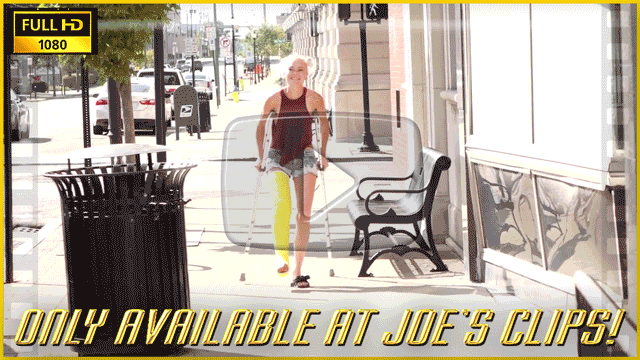 Hey, remember Bree from 2015? She moved away and now she's back. I put her in a yellow LLC and we did a quick shoot downtown. She crutches around, stopping to wiggle her toes and I even get heckled by a local business owner. Let me know if you'd like to see more of her before she moves away again!
Bonus:The bundle includes over 100 extra pictures not seen at CF!

Price: $10 | 10 Min | 1080P
---
Or get the clip plus 240 images from this shoot in 10MP resolution for $15!