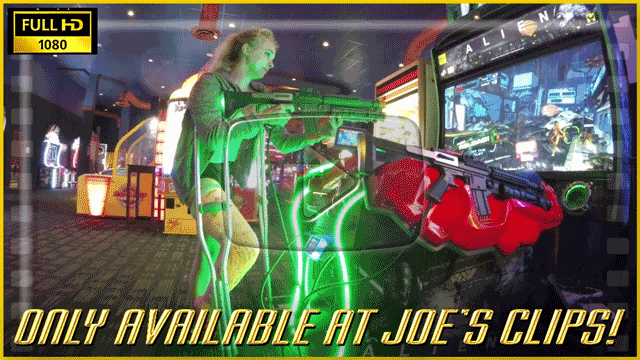 I bet you didn't expect another hour of Angel's Pointed Pink LLC but here it is! Angel's LLC has been aged a few weeks and she's back out in public in shorts and the same pink sock. We head to the arcade where Angel crutches around and plays games and even gets a waitress to sign her cast! There's great, smooth footage of her crutching around with sock on and off. Plus, she's wearing a mic, so you can hear what she's saying better than I could and I was there! Log in now to check this out before it expires!

Price: $20 | 60 Min | 1080P
---
Or get the clip plus over 200 images from this shoot in 10MP resolution for $25!