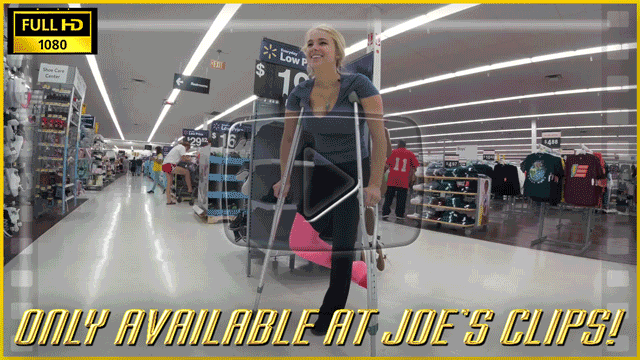 Clear your schedule, I've got an hour of Angel public footage for you today! Angel is in a pointed 90 degree LLC with the foot turned inward and she's out at the department store on crutches. Watch super smooth footage of her crutching from in front and behind and hear every word she says because she's wearing a mic. She crutches around the store, stopping to try stuff out and sometimes just sitting on the floor in an isle. At the end of the clip, I just sit the action camera by her toes while she wiggles her toes during lunch.

Price: $20 | 60 Min | 1080P
---
Or get the clip plus over 200 images from this shoot in 10MP resolution for $25!