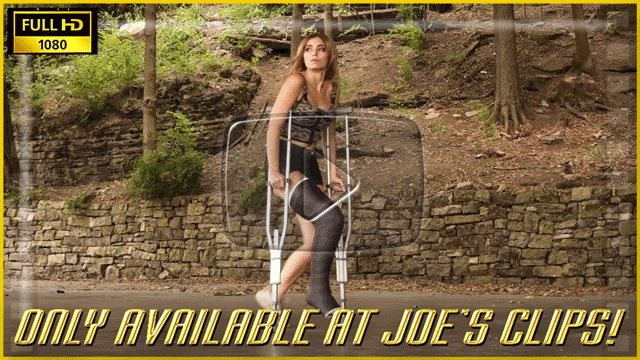 Tabitha is back in a black LLC and this time I got a bit more crutching footage. She crutches at the park, learns to crutch up stairs, and props up her cast to wiggle her toes. Later, she's in lingerie on the couch, trying different positions as she stretches and wiggles her toes. Great pics coming soon!
Bonus:The bundle includes over 300 extra pictures not seen at CF!

Price: $15 | 24 Min | 1080P
---
Or get the clip plus over 500 images from this shoot in 10MP resolution for $20!