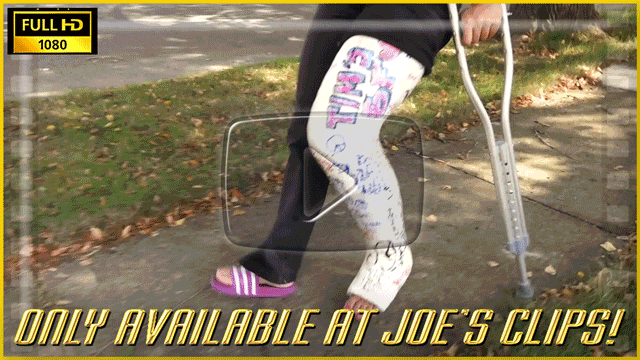 In this POV clip, your girlfriend (Victoria!) is leaving for a girl's night out. She says she's bringing her flip flops in case she gets drunk (because she's terrible in heels). After she leaves, you notice that she's forgotten her flip flops and sure enough she texts you saying she's hurt her ankle, has seen a doctor and is expecting a boot. You show up expecting to see her in a boot, but instead she's got a plaster LLC! She wants you to spend a lot of time with her and you do. We see the cast as it ages over time until it's a month old, shiny, dirty, and covered in signatures. She suspects you of having a cast fetish. Finally, she gets her LLC changed to a yellow fiber SLC.
BONUS! The bundle comes with over 500 extra pictures not seen on CF!

Price: $25 | 30 Min | 1080P
---
Or get the clip plus over 1000 images from this shoot in 10MP resolution for $30!