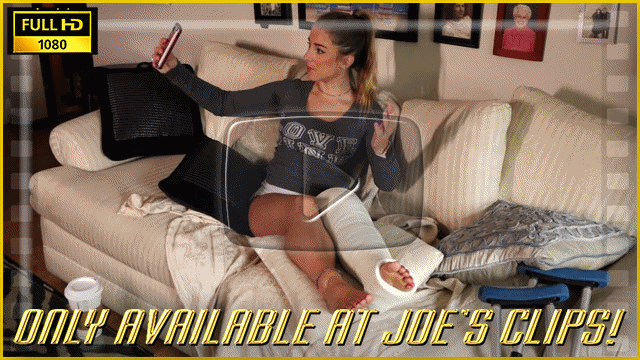 Victoria is back and she's in a new pointed toe LLC. First, she's on the couch pleading for some company on snapchat. Next we watch her hop around the kitchen and climb up the stairs. She makes her bed and does some stretches upstairs and finally, she tries on some socks with her cast.
BONUS! The bundle comes with over 300 extra pictures not seen on CF!

Price: $20 | 29 Min | 1080P
---
Or get the clip plus 365 images from this shoot in 10MP resolution for $25!