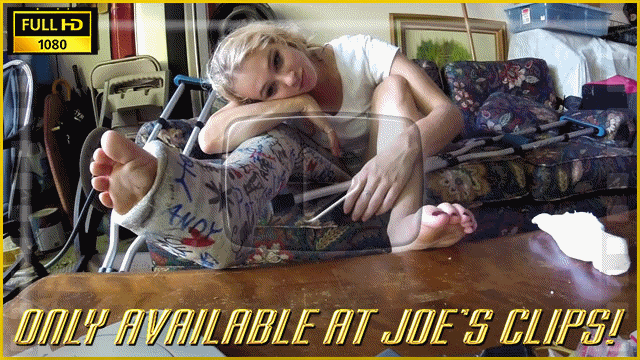 Continued from Angel's last public clip, Angel gives us a recap of the last 6 weeks in her LLC. Next we head out and follow her around the hardware store as she crutches around looking for some work gloves. Her cast is totally covered in signatures and is super worn. The clip ends with a nice closeup toe wiggling shot. For some reason the audio gets out of sync in the last scene, sorry about that.

Price: $20 | 18 Min | 1080P
---
Or get the clip plus 165 images from this shoot in 10MP resolution for $25!