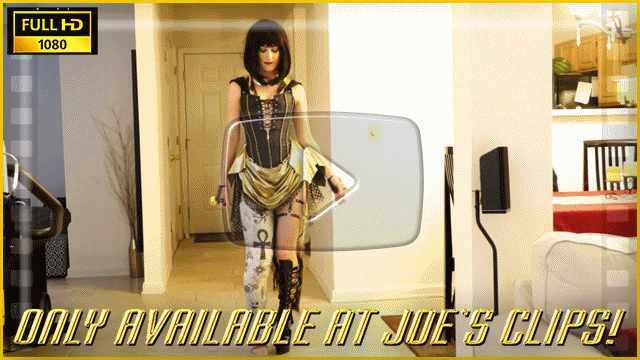 I didn't have an idea for this clip so Jessica just ad-libbed and did a awesome job. She's all dressed up in her Halloween costume with an aged LLWC covered in Egyptian graffiti and she's in the mood for a little role playing. She's your gorgeous goddess Bast-ette. After gimping around in her sexy LLWC, she sits so you can adore her cast and toes for a while. Then she has you watch her walk around again before allowing you to kiss her toes.

Price: $15 | 19 Min | 1080P
---
Or get the clip plus 120 images from this shoot in 10MP resolution for $20!