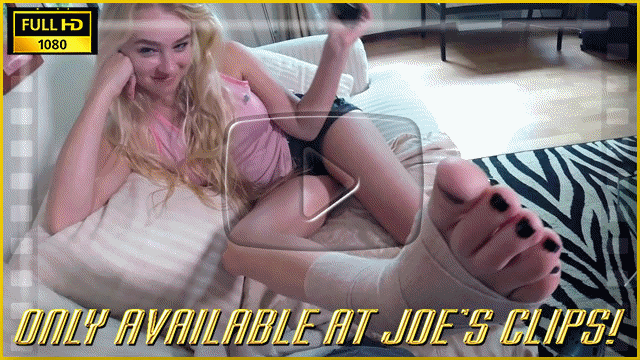 You're Angel's classmate at college and she comes over to "talk about class", but she's really there to find out if you share her interest in casts and will help her out after she breaks her leg again. You agree and she jumps off the chair with heels on. Next you're back home with her new LLC and she's happy but in extreme pain. You take her upstairs where you invites you to have a closer look at her cast and touch it.

Price: $20 | 23 Min | 1080P
---
Or get the clip plus 150 images from this shoot in 10MP resolution for $25!