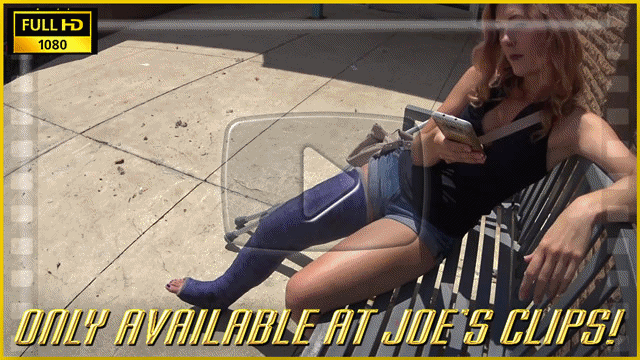 Jessica is sitting outside the mall waiting for her ride in her purple LLC that's about ready to come off. You have a seat beside her, trying not to be too obvious about looking at her cast. Eventually, you offer her a ride and she happily accepts. Before she gets out, you leave your phone number on her cast. She calls you back over and wants to play a game. She notices that her cast "affects" you. You get to ask her 10 questions about her LLC and at the end you get a surprise! Cut to the next morning when you wake up next to her and take one last look at the cast before it's removed.

Price: $25 | 29 Min | 1080P
---
Or get the clip plus 185 images from this shoot in 10MP resolution for $30!