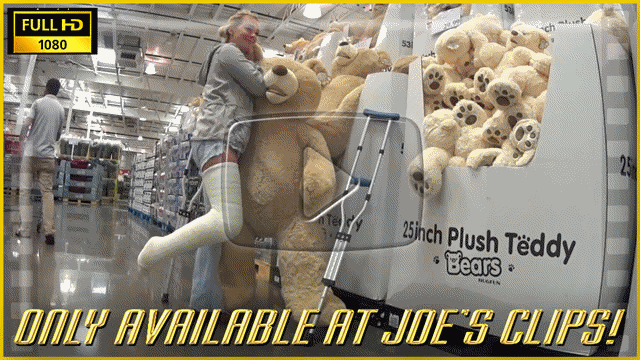 In this clip Angel has her pointed angled LLC with a nice big sock pulled up to the knee and she heads out to the first store on her day of shopping. Follow her as she explores the store, crutches, and tries free samples. She is wearing a mic, so you can hear every word she says! Stay tuned for more.

Price: $20 | 24 Min | 1080P
---
Or get the clip plus 70 images from this shoot in 10MP resolution for $25!