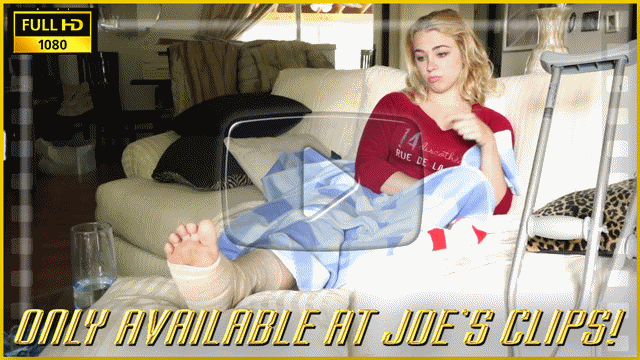 Angel injured her ankle playing basketball in her college PE class. It's definitely sprained, but she's hoping that it's broken so she can get out of that awful class. She leaves for her appoinment and returns in a soft cast. Extremely disappointed, Angel decides to jump off of a chair like her sister did in the past. She jumps off the chair onto her already injured foot. Finally, she gets a full hard leg cast like she wanted, but she's in too much pain to happy. Eventually she settles into bed and invites you to check out her casted toes.
Price: $25 | 39 Min | 1080P
---
Or get the clip plus 180 images from this shoot in 10MP resolution for $30!