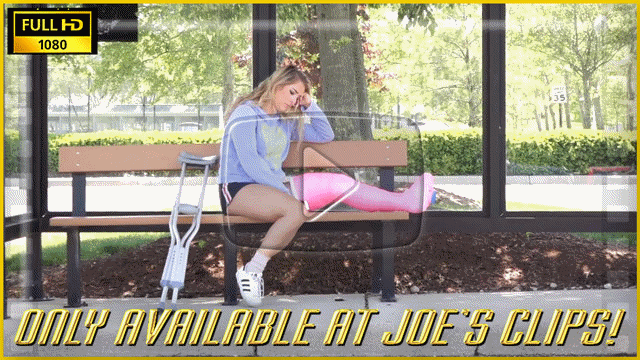 This clip starts with Victoria emerging from a hospital in an LLWC and crutching over to a bus stop to sit down. When her ride never comes, you offer her a ride. She accepts and props her cast up on the dash as she gets in. On the way home, she tells about breaking her leg and what it's going to be like in her cast. She invites you in for some coffee and she talks about it some more. She suggests you to come back and take her for a hike when she's better at walking on it. Later, you and Victoria go on a hike in the woods. She's a bit too rough on her casted leg and has to cut it short. Back at her place, she asks you to rub her toes.

Price: $30 | 41 Min | 1080P
---
Or get the clip plus 180 images from this shoot in 10MP resolution for $35!