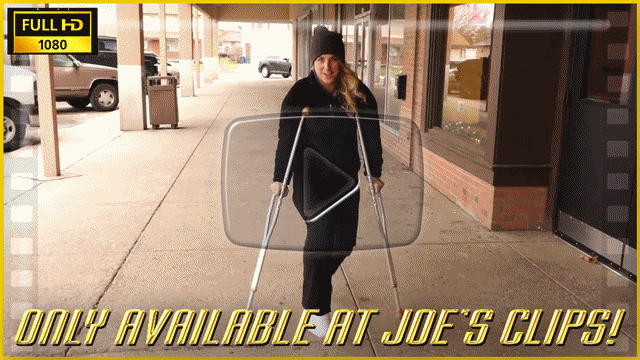 This is an awesome 26 minute clip that Victoria fans will not want to miss! It starts out with Victoria wearing three layers of socks over her angled blue LLC and pants pulled over it while she crutches around talking about her cast and previous leg breaks. She takes a short break to sit down and take her socks off before crutching some more. In the next scene, she's hopping around the kitchen while making herself a sandwich. Then she has a phone conversation with a suspicious friend that accuses her of liking casts. At the end of the clip, even more time has passed and her cast is extremely worn looking. She scoots down the stairs to do some stretches and try out some new socks someone sent her.

Price: $25 | 26 Min | 1080P
---
Or get the clip plus 100 images from this shoot in 10MP resolution for $30!