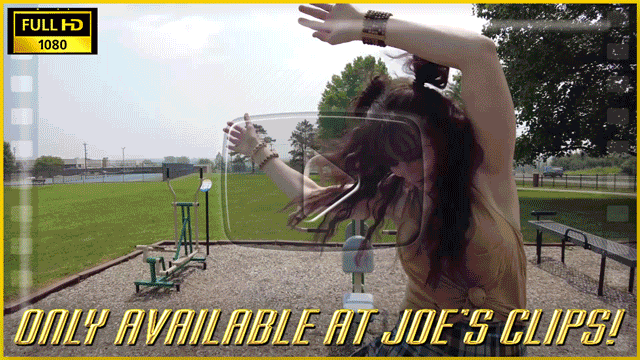 Part One: Maru is great in public and great at crutching so that's the obvious choice with Maru, but this time I wanted to try some acting. In this clip, we're at a park with Maru hanging out as she tries and tests out different outdoor exercise equipment. She's having fun trying to figure out how they all work but eventually she takes a fall. Her leg is seriously hurt and after a moment of sitting there, she decides that she will probably need to go to the hospital. You hold her arm as she hops to the picnic shelter and grasps at her leg. And that's pretty much where the acting ends. The rest of the clip is just Maru being Maru. She's in a long blue leg cast and we're following Maru around a bulk store as she crutches around, makes jokes and tries out furniture. She crutches around until deciding that she might like to try a scooter so she can actually take some items to the register.
Part Two: At the end of the last clip, Maru crutched to the front of the store looking for a scooter. Now, she's got one and can actually go shopping so she goes back down the isles to pick up some items. She drives around the store with her cast dangling out to the side and stopping to get up and hop over to things for a closer look. After a while, she decides to elevate her cast by propping it up on the basket which gives a great view of her cast and toes sticking up in the air. She gets off the scooter to try out a couch and a chair and stops to try some free samples. Maru talks and tells stories the entire time and luckily she's wearing a mic so you can hear her perfectly with minimal background noise like my voice. This clip is available with the bundle over at Joe's along bonus crutching footage.
Bonus Clip: Maru switched to a scooter halfway through her shopping at the first store so she could buy some stuff, but if you'd like to see more, this bundle comes with 16 minutes of additional crutching footage at a department store.

Price: $25 | 80 Min | 1080P