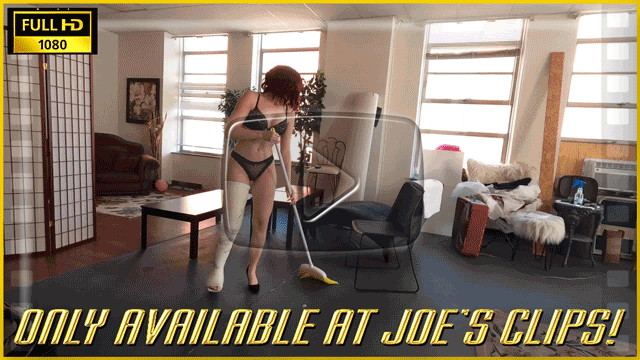 Who knew Tabitha could be so sexy! In this clip, the beautiful Tabitha is having you come with her to do some cleaning work at a local studio. She's in a two week old LLWC. When you get there, she has you take a seat while she starts to clean. She walks behind a room divider and emerges from it in sexy lingerie and a high heel. She says she doesn't want you to be too bored as you watch her clean. She walks over to you and props her cast up on a table and wiggles her toes for you. Then she decides you deserve a little cast/foot worship session, so she walks over to the bed and points you towards her feet. There was no script, all Tabitha's sexy cast and foot talk is totally ad-libbed. But she's a total pro at this and she talks as if she does this all the time. She starts by having you smell and kiss her toes, then worhip her unbroken foot, then her cast! Don't miss this amazingly hot clip!

Price: $25 | 29 Min | 1080P
---
Or get the clip plus over 400 images from this shoot in 10MP resolution for $30!