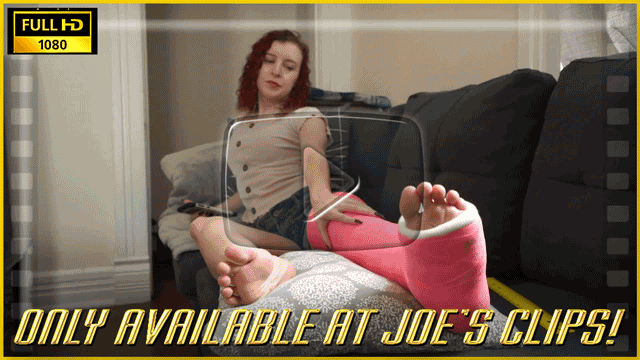 Ellen is back for the first time in many years! This shoot happened today, so I wanted to share it while it's fresh. If you don't remember Ellen, check out the FC archive for her many previous casts. In this clip, Ellen's in a straight, pink LLC and trying to get comfortable on the couch. She wiggles her toes and tries to itch inside her cast with a ruler. Then she gets up and tries to sweep, but steps on her leg and hurts it. Later, she's in the kitchen hopping around while putting away dishes. Lots of beautiful toe wiggling shots in this clip so check it out and let me know what you'd like to see Ellen do next.
Price: $10 | 23 Min | 1080P
---
Or get the clip plus over 400 images from this shoot in 10MP resolution for $15!