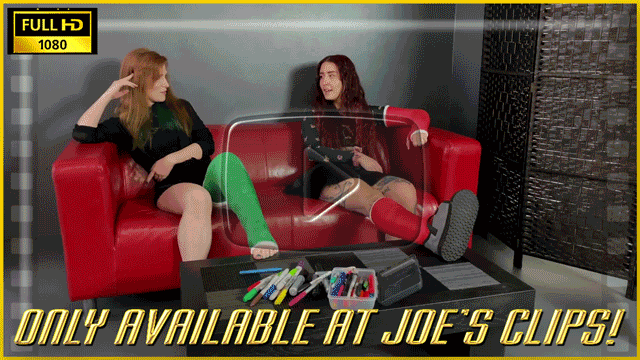 This is a shoot that got cut short because one of us had to leave unexpectedly, but I do have a 26 minute clip to show for it. After I made their casts, the first thing I had them do is sign each other's casts while I filmed will a cell phone. Bella and Mabel make funny small talk as they draw on each other's casts in different positions. After they get their casts decorated, then they work on how they can pose together with their casts. Although it's not the most exciting clip ever, I manage to get some nice closeup shots and there's lots of nice toe wiggling throughout.

Price: $7 | 26 Min | 1080P
---
Or get the clip plus over 200 images from this shoot in 10MP resolution for $10!