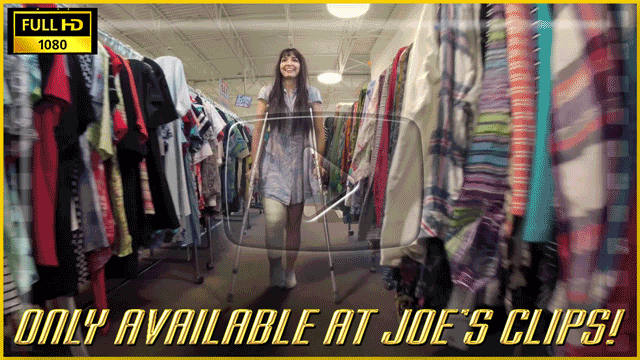 This clip is the both parts of Tabitha's Public LLC in one big hour long clip. The beautiful (and funny) Tabitha heads out in public with her almost-straight, white LLC. This was her first publicking trip and was filmed around the holidays. First, she's at the furniture store with a sock over her cast, crutching around and trying out some furniture. Next we hit the thift store where she looks at clothes and tries out some chairs. Then she's at the bargain store where she crutches around, looking for deals and stops to prop her cast up and wiggle her toes. Later, she crutches around a craft store for a while and then hits the shoe store at the mall, where a customer has a very excited reaction to her cast. At the end of the clip, she props her cast up on the arm of a couch at the mall and wiggles her toes.

Price: $25 | 1 Hr | 1080P
---
Or get the clip plus over 400 images from this shoot in 10MP resolution for $30!