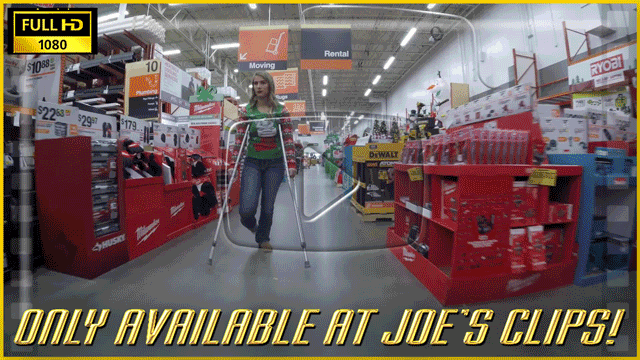 It's now "five weeks later" and Victoria's LLC is dirty, worn, and covered in graffiti. Now she's got to go out Christmas shopping with her mom Rose (she's modeled for CF in the past). First, they hit the hardware store and Victoria has jeans and a sock over her cast. Next, they take a break for lunch at a restaurant and Victoria props her cast on a chair and wiggles her toes. Later, they head to the department store and she has her pants leg pulled up and no sock. Finally, Victoria hits the craft store in different pants showing even more of her leg cast. Minus a short lunch break, this clip is almost all crutching! I hope you have time to watch it all before it expires!

Price: $25 | 81 Min | 1080P
---
Or get the clip plus over 300 images from this shoot in 10MP resolution for $30!