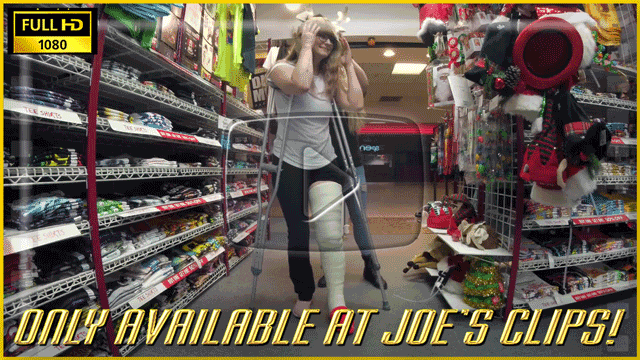 I think the last time we saw Jasmine was when she was recreating some real casts that she's had. Now she's back in a straight white LLC and heading out to the mall with a friend. She crutches all around the mall, stopping in shops and has some interactions with people. Even Santa had some comments about her cast, although I'm not sure you can hear him. After lots of crutching around, she takes a break to prop her cast up and wiggle her toes. Next she props her cast up on a chair and has a drink at a coffee shop. Cut to "five weeks later" and her cast is now covered in signatures and showing some serious wear. She heads out for more shopping with her friend at two more stores!
Bonus: The bundle includes extra pictures not seen on CF!

Price: $20 | 67 min | 1080P
---
Or get the clip plus over 600 images from this shoot in 10MP resolution for $25!