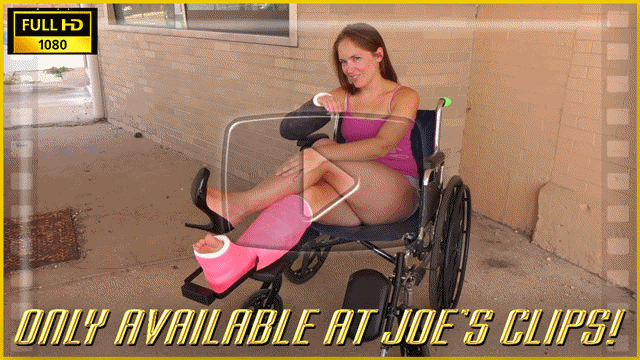 It was a great week to be a CF member! Here's 21 minutes of the beautiful Rachel Adams in a pink SLWC with heel bar and a black LAC. The clip starts out with some closeup shots of her casts as she sits in a wheelchair. Then she wheels herself around and walks on her SLWC. Later, she changes into some lingerie. She's got a beautiful tan and there's some nice shots of those tan casted toes wiggling in her cast!
BONUS: The bundle comes with over 300 pictures not seen on CF!
Price: $15 | 21 Min | 1080P
---
Or get the clip plus over 650 images from this shoot in 10MP resolution for $20!