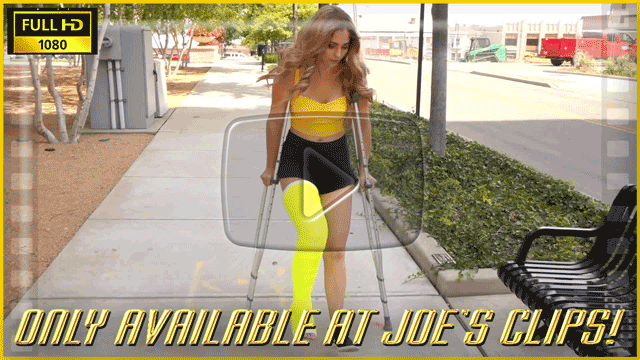 This video was shot just a few hours ago! Today, I met the beautiful Tabitha for her first shoot. I tried some yellow to match her shirt, but this fiberglass is like highlighter yellow. In this clip, she crutches around outside, stopping occasionally to prop her cast up and wiggle her toes. Stay tuned for hot pics! Check out Tabitha on Instagram at @The_Tabitha_Jane and Twitter @TheTabithaJane
Bonus:The bundle includes over 300 extra pictures not seen at CF!

Price: $10 | 12 Min | 1080P
---
Or get the clip plus over 700 images from this shoot in 10MP resolution for $15!