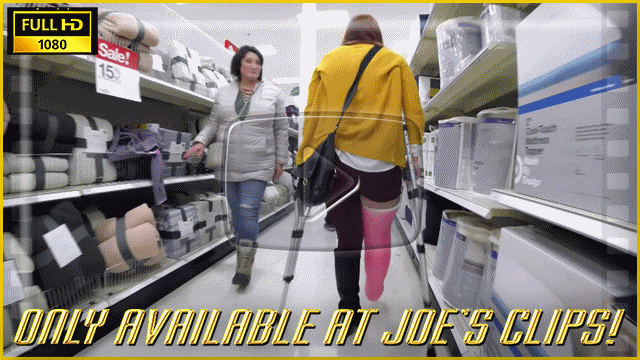 Emma was wanting to do a shoot, so I suggested we go Black Friday shopping and she said "let's do it". So, I put her in a pink LLC and we headed to a department store. Then she was hungry so we sat down at a fast food restaraunt with her cast propped up on a chair. Finally, we went to the mall where she did a lot of crutching. Log in now to see 30 minutes of Emma out in public in an LLC!

Price: $20 | 30 Min | 1080P
---
Or get the clip plus 75 images from this shoot in 10MP resolution for $21!