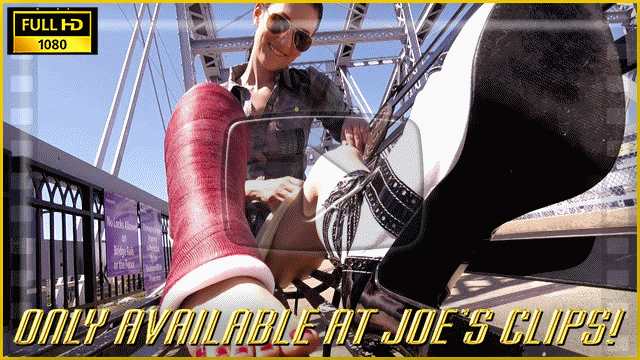 In this 39 minute clip, Jessica is in a dark red 90 degree LLC with a pointed toe and the ball of her foot showing. She's also wearing a high heel boot (and a big sock over her cast about half the time). First we head out to a bridge that goes over state lines for some public crutching footage. Jessica is wearing a mic so you can hear everything she says and she is very talkative. Later, she hops around making a sandwich and sits down for a little sock play.

Price: $20 | 39 Min | 1080P
---
Or get the clip plus 450 images from this shoot in 10MP resolution for $25!