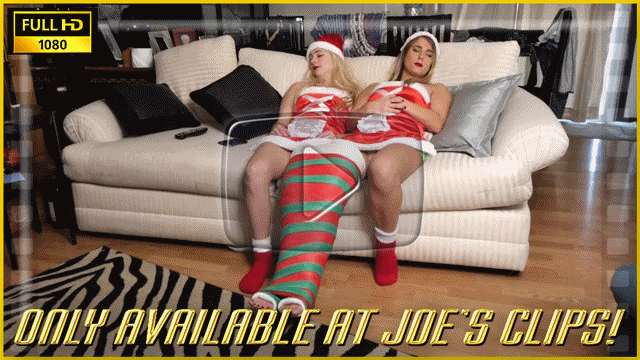 Victoria and Angel wake up on the couch Christmas Eve with their legs casted together in a ULC! Based on Angel's previous behavior, this has to be her doing. The ULC looks like a big stocking with a white top and green stripe. Victoria accuses Angel of drugging her because she has no idea how this happened. Angel says that she just wanted to spend some time with Victoria and if she does five activities with her then the cast can come off.

Price: $20 | 37 Min | 1080P
---
Or get the clip plus 90 images from this shoot in 10MP resolution for $25!