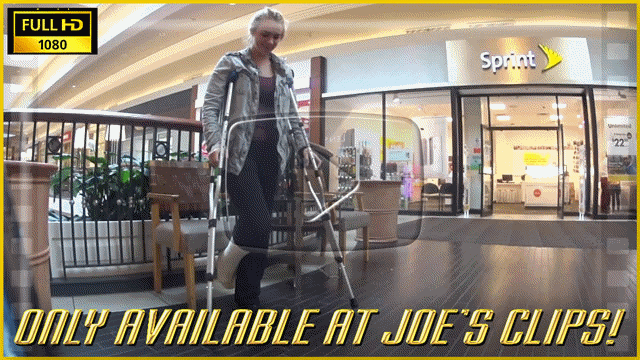 Follow Angel around the mall in her pointed, angled LLC and yoga pants. She crutches in and around stores with her sock on for about half the time, then stops to take it off and draw on her cast, revealing her toes. This is a new LLC from the last clip, as the ankle was a little too pointed the first time, so we changed it.

Price: $20 | 35 Min | 1080P
---
Or get the clip plus 65 images from this shoot in 10MP resolution for $25!