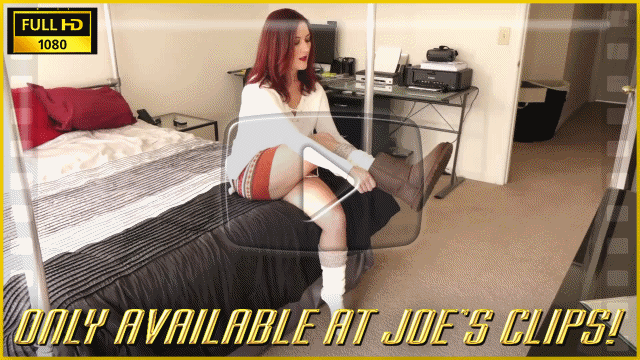 In this suspenseful clip, the beautiful Jessica is just doing stuff around the house, putting her socks and shoes on and humming to herself as she does stuff in the kitchen. Little does she know that an intruder has snuck into the house and he thinks she has something of his. He sneaks up and attacks her and demands the package. He tries to make her talk by twisting her ankle and eventually breaks it in frustration. Jessica, in pain makes it to the phone and calls an ambulance. She comes home in a fresh new SLC with a big thick sock over it. There is lots of sock action in this clip.
Price: $25 | 27 Min | 1080P
---
Or get the clip plus 100 images from this shoot in 10MP resolution for $30!