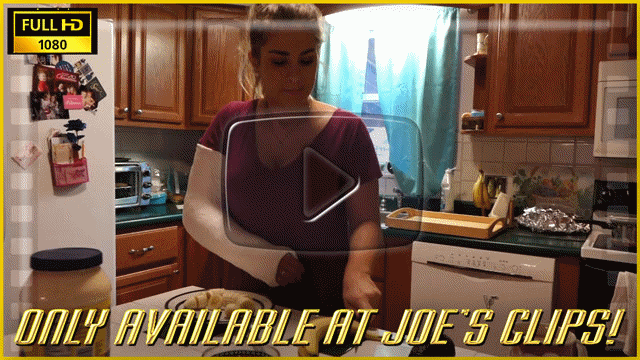 Last week Victoria got a plaster LAC on Monday and taken off Thursday right before she had to leave. This clip is footage that Victoria got around the house doing her usual routine in the cast. She does her house work as if the cast was medical and doesn't use it at all. Log in now to download this 37 minute clip before it expires!

Price: $20 | 37 Min | 1080P
---
Or get the clip plus 150 images from this shoot in 10MP resolution for $25!