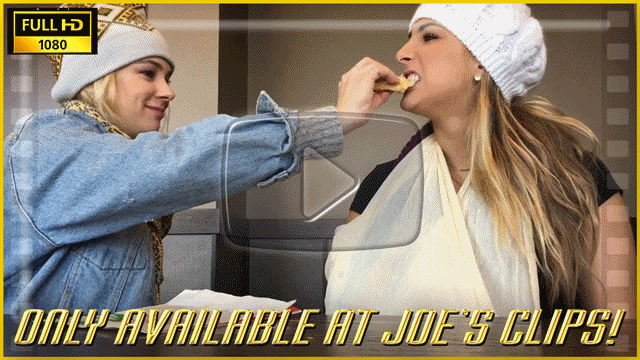 It's now several weeks later and Victoria is still wearing her sling most of the time. Her cast now has lots of signatures and she goes out to the coffee shop and grocery shopping with her sister. Watch as Victoria talks to her sister about her cast (and other random things) and then try to push around a cart and shop with one hand. There's still more to come so stay tuned.

Price: $10 | 20 Min | 1080P
---
Or get the clip plus 50 images from this shoot in 10MP resolution for $15!