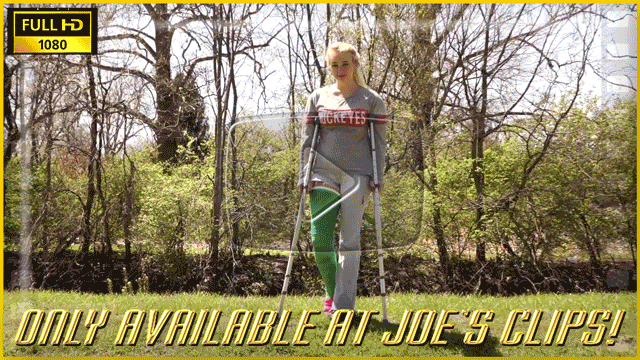 Sock lovers, you have been heard! Angel's wearing a pink sock over her toes for most of this clip. She's in a green LLC with her one-legged jeans crutching at the park, up stairs, and around a stage. Next, she's indoors with her leg propped up on the couch, doing some cast talk with you and wiggling her toes… with and without her sock. Finally she does some more crutching in the downtown streets, tackling stairs and some other obstacles.
Bonus: The bundle includes 700 extra pictures not seen at CF!

Price: $15 | 28 Min | 1080P
---
Or get the clip plus over 1000 images from this shoot in 10MP resolution for $20!