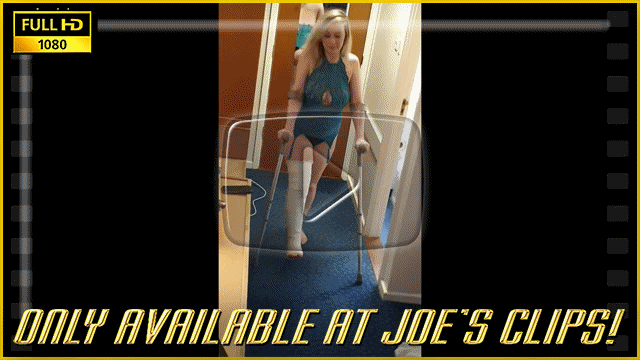 The beautiful Roxy is wearing lingerie in a hotel room crutching in an LLC. Then she has two LLCs and crawls across the floor and onto the bed. Finally she walks on her LLCs with crutches. It's an action packed short clip!

Price: $5 | 2 Min | 1080P
---
Or get the clip plus 50 images from this shoot in 10MP resolution for $6!