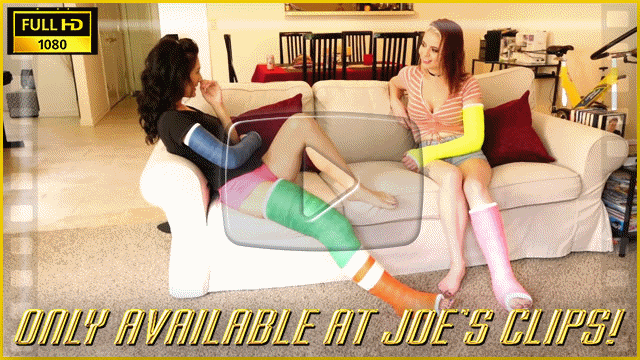 Jessica and Quinn are seeing each other for the first time since they fell from a balcony at a party. Each of them broke an arm and a leg. They discuss the accident and Quinn offers to rub Jessica's toes. When Jessica offers to return the favor, she wants a taste of Quinn's toes and things get hot. This is just a clip you have to see for yourself. Log in now to check it out.

Price: $30 | 25 Min | 1080P
---
Or get the clip plus 200 images from this shoot in 10MP resolution for $35!