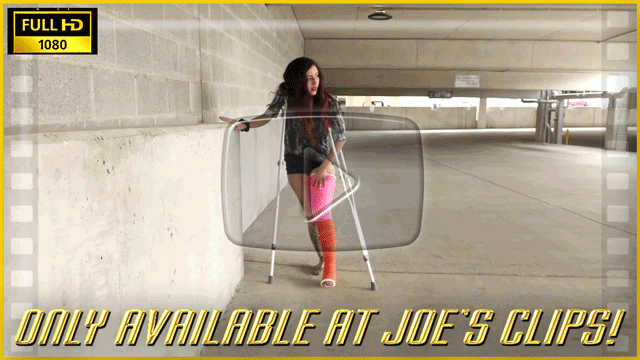 It's been a while since we've seen the beauitful Bella on Joe's Clips. She's wearing short shots and is casted in a half pink, half orange LLC. She is clearly experiencing discomfort in her leg and hands as she crutches around outside. At one point, she collapses in the parking garage and has to take a break. Bella practices crutching on steps and later, she does some sexy video modeling of her cast and super cute casted toes.
Bonus: The bundle includes over 600 extra pictures not seen at CF!

Price: $15 | 18 Min | 1080P
---
Or get the clip plus over 800 images from this shoot in 10MP resolution for $20!